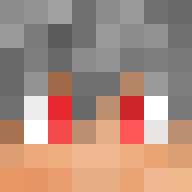 Joined

Apr 2, 2019
Messages

2
Likes

0
Points

1
IGN of the account you are appealing for:
Staff member who punished you:
Were you banned or muted/for what reason?

I was banned for connect exactly 31 accounts onto MuxMC Network and abusing a bypass in the chat filter with certain words or phrases. I emphasized the point with spamming the network's faction server with an example bypass to try and prove the point that it needed to be fixed.
Do you believe that your punishment is justified (simple yes or no)?

I believe the punishment as a ban is completely justified but I however, not believe that the length of the ban is reasonable. Most server do punish spam botting as a blacklistable offence and take it very seriously. However, In my case, the overall intent of the punishment was never too spam the server or cause distress. The intent that was in mind was that of to get the servers flaw's fixed. This is shown when an Admin on the server, Bobby, told me to stop spamming. I immediately cooperated and turned off the accounts. From that point onward, I prevented the bots from creating any other type of disturbance and continued on with life until the owner notified me of my punishment and I was banned.
Why should we revoke your punishment?

As said above, the intent was not to spam the server or cause any sort of distress or chaos on the server. It was purely to emphasize a point that I had been making for quite a while now. With prior experience on servers, I knew after a while of slightly exploiting the bypass and watching others bypass it without and sort of repercussions, I decided to take matters into my own hands and show the server what this could potentially lead to. Another reason my punishment should be revoked is because during the time of the spamming, no damage was done and the accounts spammed at approximately every 5000ms when theoretically I could have gone more then twice as fast. This all can lead to a conclusion to which my primary motive for spamming the server was not to hurt but to improve it overall. Finally, although this is not a reason, I did apologize and fully cooperate with Alacroy in discord dm's when he was alerted of the incident.
Other information (optional):

Most of my faction rely on me checking walls when they cannot be on. Along with checking walls, I also cannon for the faction and its pretty hard to manage them when I cant be on the server. Anyways, Thank you for reading this application and Have a great day!