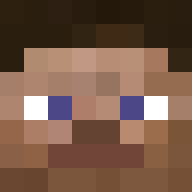 Joined

Mar 27, 2019
Messages

6
Likes

5
Points

3
1. What is your IGN?
My in game name is CarnifexPlays.
2. What is your age?
I am currently 18 years of age turning 19 in approximately 2 months.
3. What is your timezone?
My timezone is EST, but I do stay up for AU times as well.
4. Are you a donator?
Yes I am a donator. I bought king rank keys and a few other misc. items.
5. What is your Discord ID?
My Discord ID is CarnifexPlays#6298.
5. How many hours a day can you dedicate to MuxMC on average?
On average I will be able to allocate around 4-5 hours every day. If I do not have work, school, or some other activity it will be more than 4-5 hours.
6. Are you multilingual (Speak more than one language)?
I speak English, Spanish, and very little French.
7. How long have you played MuxMC?
I have played MuxMC since the start of the last map, and I have found it to be a great server that keeps improving.
8. What do you think of MuxMC?
In my personal honest opinion I originally thought MuxMC was terrible. As the server went on throughout the map I noticed how well it started improving, and I became really ecstatic that we had not quit at the start of the map because of tps lag. Currently my opinion is, this server has improved immensely (making it a great server) and will continue to improve with this dedicated staff team.
9. Why do you want to be Staff on MuxMC?
I personally would like to be staff on this server for multiple reasons, Let me explain them to you. For starters my top reason is from an outside point of view your staff team seems to act as a family, always watching out for each other, and working together. This makes your staff team significantly better than other servers. Another reason is, I would like to be a part of this family that could potentially make this server grow into one of the best servers physically possible by offering my time to help with whatever is needed. Finally, when this server becomes successful, (with no doubt it will), I would like the one of the people to sit and think to themselves "I made this happen".
10. Why should we choose you over other applicants?
Truthfully, I believe I am a very responsible and determined person, with an all around personality. You can task me with a job, and I will not rest until the task at hand is complete. You will be able to trust me with any task (obviously needs to be earned not given), but I am willing to do everything in my power to prove this to you. When I become part of a staff team I tend to focus more on my responsibilities as staff rather than defending my faction, for example if my faction is tearing someone apart in chat, but is out of line, I will make sure my faction is treated with the same punishment any other player would receive. I also tend to work well in groups. An example of this would be a school project (im an electrician) where I had to work with another person on Programmable Logic Controls where we both had to pitch ideas for the programming section of it, and come up with a code that would make the system run.
11. Do you have any past Staff (or similar) experience on or off MC?
I do have some previous staff experience, but not much. The only experience I have is I was a mod on LevaniaMC as part of my duties I was in charge of were, chat observation and hacker patrol.
12. Have you ever been punished, no matter how small, on MuxMC?
Yes regrettably I have been punished on MuxMC. Once, I was muted for someone using my account to mute evade (changed password since then). Another I do not believe you will believe me here. I was banned For doxing someone, not to justify as I know this was wrong and regret it since it has happened, but I did not know that's what I was doing. As I said before I am not attempting to justify this as I know it was wrong and I had accepted full responsibility for this.
13. What do you consider your greatest strength (Feel free to list more than one)?
Personally, I feel my greatest strength is my determination, working with a group, and communication. As I listed earlier in question number 10, I do not stop until the task at hand is complete. I feel as if when I am communicating with someone, I always can get my point across in a way in which the other understands, which would help if I am attempting to get points across to multiple age groups and/or people in which speak another language.
14. What do you consider your greatest weakness (Feel free to list more than one)?
If I am being honest I feel my greatest weakness is the unpredictability of my schedule. Personally I have a bunch of IRL problems that cause me to have doctor's appointments and cause me to be sick. I also compete nationally in karate. With this I train every single day, no matter what, for as long as it takes me to reach my goal for that specific day, and I am very focused on this portion of my life as I have a full ride in college because of it. Also being that I do travel every few months for 1-3 days at a time.
15. Do you have a Staff member who could potentially vouch for you? (Not required)
After personally speaking with some members of the staff team, the members who would vouch for me would be CuffMeDaddy and Cloud9. They have both said they think I'd be a good edition to this family.
16. Describe yourself to us in a brief summary.
I am strongly determined, ambitious, great communication as I work with customers in my every day job, I personally enjoy a sense of responsibility, and always am more than happy to help out with anything I am needed for.
17. Is there anything else you would like us to know?
I have experience in Python coding as I am in school for Electrical Engineering, and switching to Mechatronics Engineering Technology (programming machines to complete a task). If you ever need help with anything feel free to ask as I am always open to helping others, if it is within my capabilities. After this, I would just like to thank you for taking the time out of your day to read my application, and possibly consider me to become part of this amazing family.