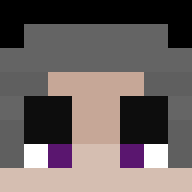 Joined

Aug 20, 2019
Messages

21
Likes

0
Points

1
Please read my full application.
1."What is your IGN?"
My official Minecraft IGN is GameIsJustLove.
2."What is your age?"
I'm currently 12 years old. I know that I'm only 12 years old but please finish reading my application.
3.
"What server are you applying to?"
I'm applying to FactionWars.
4."
What is your timezone?"
My timezone is (GMT+1) and I live in Portugal.
5. "
Are you a donator?
" I am currently a tier 4 donator.
6.
"What is your discord ID?
" My official discord ID is GameIsJustLove #5498
7.
"How many hours a day can you dedicate to MuxMC on average? "
Monday | 2-5 hours
Tuesday
| 3-6 hours
Wednesday | 3-6 hours
Thursday | 4-7 hours
Friday | 6-8 hours
Saturday | 5-9 hours
Sunday | 5-7 hours
8."
Are you multilingual (Speak more than one language)?"
I can speak Portuguese, English, and a little bit of Spanish.
9.
"How long have you played MuxMC?"
As the server is not out yet I have not played yet but I will definitely play when it gets out on August 24th also I'm very active in the discord so I see all the sneak peaks.
Edit: The server just got out and I really enjoy it I have already joined a faction and helped them out I honestly really like this server.
10."
What do you think of MuxMC?"
As I said before I saw all the sneak peaks and I believe that it is a great idea to be creative and create FactionWars with guns, supply drops, and crates, I honestly think that this server has great potential.
Edit: I really enjoy this server in the start it did have issues like: I think that there was a bot attack so the server had to reboot many times all tho the lag has now stopped and I still see a lot of spammers getting muted, I hope that I can help with that!
11."
Why do you want to be Staff on MuxMC?"
Well, this is a big one. - I want to be a staff on MuxMC for several reasons, I don't want staff to mess around with commands, or brag around my awesome prefix and permissions. I want to help people, I mean being staff would be fun, but it's actually a really difficult job as I've heard from several servers moderators, but the real reason why I want to be a Staff at MuxMC is to make sure people are having a great time on this awesome server. I'd hate for someone to leave the server for a player being disrespectful. Another reason why I want to be staff is to stop hackers, I hate hackers they completely ruing the fun of the game for other people by using unfair advantages like kill aura, anti knockback, regeneration, and others.
12.
" Why should we choose you over other applicants?"
Well that's your choice, if you think that there is someone better than me for such job than you should take them but I would love to be a staff in here and help other players, it feels nice that you have just made someone's experience better and that they might enjoy the server and buy ranks. Also, I'm stubborn but not in a bad way, I always push things trough no matter what.
13.
"Do you have any past Staff (or similar) experience on or off MC?
"Well, yes I have been a staff member on other MC servers, unfortunately, all of them where shut down due to issues that I don't know the reason for, but the position which I was for longer was dealing with ban appeals and helping players in the forums, I know it's not much but...
14.
"Have you ever been punished, no matter how small, on MuxMC?"
No, I have never been punished ever, but if we are talking about all the servers that I've ever been punished in, I have been muted once on invadedlands.net.
15
."What do you consider your greatest strength (Feel free to list more than one)?"
Well, I'm not better than anything at anything all tho I enjoy helping players so I guess that that's my greatest strength. Also, as I've said above I always push things trough no matter what and no matter how long it will take. I'm also pretty good with commands. I am very strict about the rules, I never cross any lines. Also, I always try to be there when something is up, like bot attack and others.
16.
"What do you consider your greatest weakness (Feel free to list more than one)?
"I think that my greatest weakness is detecting fly and speed hacks because they can just be lag, I can also be a little lazy when I just woke up but it should be up and running in less than 30 minutes, Also right now i got a small tendinitis and it's already starting to hurt while I'm writing this but I'm putting ice, drinking ginger so I should be up and running in 2 days.
17."
Do you have a Staff member who could potentially vouch for you? (Not required)
" No, I do not know anyone from here.
18.
"Describe yourself to us in a brief summary."
Well I'm 12 years old I live in Portugal but I speak English really well so there will be no problems to communicate with other staff members, I like sushi, basketball, I'm more of a chill person as well, I keep changing schools, I love editing videos all tho I'm kind of lazy when it comes to that. I have my youtube channel, my name is Francisco but prefer Kiko, I'm also in a way stubborn, I always push things trough, as I've said in past questions.
19."
Is there anything else you would like us to know?"
maybe you would like to know my school schedule my, school starts at 8:25 (GMT+1). but I don't know my schedule yet but I'll also have some free mornings and free time after 1:20 (GMT+1). Also, I do not swear.
🤞
If I need to add more detail and I don't answer in the forums please message me on discord.
Last edited: