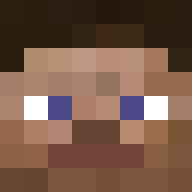 Joined

Mar 8, 2019
Messages

4
Likes

0
Points

1
1. What is your IGN?
RedBallonz
2. What is your age?
15
3. What is your timezone?
Asia
4. Are you a donator?
Yes
5. What is your Discord ID?
JiraiyaPlayz#5849
5. How many hours a day can you dedicate to MuxMC on average?
24 hrs if im free enough
6. Are you multilingual (Speak more than one language)?
i can speak english chinese
7. How long have you played MuxMC?
13 hrs
8. What do you think of MuxMC?
a very great server
9. Why do you want to be Staff on MuxMC?
as i was once a hacker so ik all those hacks i dont hack anymore
10. Why should we choose you over other applicants?
i wont slack
11. Do you have any past Staff (or similar) experience on or off MC?
nope
12. Have you ever been punished, no matter how small, on MuxMC?
yes i was cheating
13. What do you consider your greatest strength (Feel free to list more than one)?
pvping
14. What do you consider your greatest weakness (Feel free to list more than one)?
cannoneing
15. Do you have a Staff member who could potentially vouch for you? (Not required)
nope
16. Describe yourself to us in a brief summary.
a happy guy that very entuastic
17. Is there anything else you would like us to know?
nope
If you have any questions or concerns, please feel free to message me on Discord (or add me - Alacroy#3204) as long as it is not something such as, or similar to, improving your application.