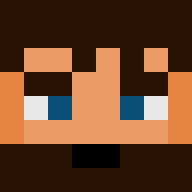 Joined

May 1, 2019
Messages

2
Likes

0
Points

1
1. What is your IGN? Rage_Diamond

2. What is your age? 20 about to be 21

3. What is your timezone? US Eastern Standard

4. Are you a donator? iv purchased keys on the site if that counts

5. What is your Discord ID? Rage_Diamond

5. How many hours a day can you dedicate to MuxMC on average? 4-5 usually

6. Are you multilingual (Speak more than one language)? no, but i can make out most spanish

7. How long have you played MuxMC? not sure

8. What do you think of MuxMC? I think its a great server with a lot of potential. I believe the staff on the server now are awesome but have room to improve but overall the server is a lot of fun and i really enjoy playing on it.

9. Why do you want to be Staff on MuxMC? I believe in creating a great server for all ages to have fun on. I think i would be a great fit in the staff community on MuxMC and id love to help out anyone.

10. Why should we choose you over other applicants? Because i have past experience with staffing a server and owning a server. I have great people skills and can spend a lot of time on the server fixing anything needed.

11. Do you have any past Staff (or similar) experience on or off MC? yes, iv been moderator on a couple servers and owned my own server in 2015 but stopped playing minecraft until about a year ago.

12. Have you ever been punished, no matter how small, on MuxMC? no

13. What do you consider your greatest strength (Feel free to list more than one)? i think i have great communication skills and will be able to help out anyone on the server at just about any time.

14. What do you consider your greatest weakness (Feel free to list more than one)? my greatest weakness is probably getting to know staff commands. im a somewhat slow learner but i try my hardest to get the hang of things.

15. Do you have a Staff member who could potentially vouch for you? (Not required)

16. Describe yourself to us in a brief summary. Im 20 years old living in North Carolina, i love to play videogames and also im in college majoring in Cyber Security at one of the US best cyber schools.

17. Is there anything else you would like us to know? Thank you for your time and have a great day!