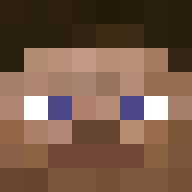 Joined

Mar 10, 2019
Messages

4
Likes

0
Points

1
1. What is your IGN?
My IGN is StaffAssistance. you could know me by one of my previous names named Reqi_ or Ceilinglight.
2. What is your age?
I'm 16 years old.
3. What is your timezone?
GMT +1
4. Are you a donator?
I've donated before the reset.
5. What is your Discord ID?
StaffAssistance#1786
6. How many hours a day can you dedicate to MuxMC on average?
Monday: 4:00pm - 6:00pm, 7:00pm - 9:30pm.
Tuesday: 3:30pm - 6:00pm, 7:00pm - 9:30/10:00pm.
Wednesday 1:00pm - 6:00pm, 7:00pm - 10:00pm.
Thursday: 4:00pm - 7:00pm, 8:00pm - 10:00pm.
Friday: 3:00pm - 6:00pm, 6:30pm - 11:30pm.
Saturday: 11:30am - 5:30pm, 6:30pm - 0:00am.
Sunday: 11:30am - 6:00pm, 6:30pm - 10:00pm.
7. Are you multilingual (Speak more than one language)?
The main language is Dutch, I also speak English and a bit German.
8. How long have you played MuxMC?
I think for 4 months, with a 1-2 month break.
9. What do you think of MuxMC?
Honestly, it's a good server, great player base (good community etc), and some good staff. But its a bit pay-to-win, and a lot could happen with the server (creating new things).
10. Why do you want to be Staff on MuxMC?
I want to become a staff member because I would love to improve the server, (with aIot), I also like to help people a lot! helping them if they need assistance or anything. You guys (as staff members) have already been putting a lot of effort in the server, that way I can replace u guys if you need to go or something. I'm also very helpful and a great guy (my own opinion). I can also help working out updates, and thinking about new ones, I'm not a great creative person so that takes time, but I think of all possibilities what could go wrong and good if I got some ideas (I don't know if that's necessary but yea) I love testing certain things, (thats something for CA's but still), think about updates, items and more. I know a little bit how hard it is to be staff on a decent big server. And I'm ready for that to accept the challenge.
I know from other staff when there's something that goes too far, such as toxicity in the chat, how to handle it. of course its factions, there are some toxic players. but for people who are playing and they see some toxic talk in the chat, it may be not great to see.
When I do something wrong, ill take all responsibility on myself and not lie about it, I hate lying, it will always lead to the truth.
I'm Also a very Serious person, if I get any tasks on the server I'm completing that first before I can do anything else, okay, a joke can come through but I don't like it if the joke is getting to any harming situation. (Toxicity, hurting players etc).
11. Why should we choose you over other applicants?
You should choose me because I'm very active in my opinion, I'm a serious person as I mentioned before and I think I can be a great staff member. helping people etc, and trying to grow this server bigger! Not really experienced, but that will come with time, I'm going to do whatever is needed to completing as staff. Most importantly, I'm doing this for the server.
12. Do you have any past Staff (or similar) experience on or off MC?
On some friends their servers. worked with plugins there before. but not on any famous server or something.
13. Have you ever been punished, no matter how small, on MuxMC?
Yea.
14. What do you consider your greatest strength (Feel free to list more than one)?
Helping (because, as I mentioned before, I like to help people), and having fun to talk to other people. Working solo, I like working solo because no one can really annoy me when I'm doing my work, I like to chill.
15. What do you consider your greatest weakness (Feel free to list more than one)?
Sometimes listening to other people. For example, if people are spamming help or something that I can get annoyed.
16. Do you have a Staff member who could potentially vouch for you? (Not required)
Not really, at least I don't think so.
17. Describe yourself to us in a brief summary.
I'm StaffAssistance, my Real-life name is Michel S., Living in the Netherlands. 16 Years old and happy with my life. I also like to play soccer.
18. Is there anything else you would like us to know?
Only thing I can say is Goodluck with this Application.
Last edited: