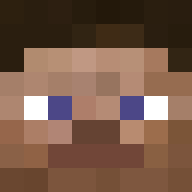 Joined

Aug 19, 2019
Messages

4
Likes

1
Points

3
1. What is your IGN?
My in-game name is: SyrianGod123

2. What is your age?
My age is 14 years old.

3. What server are you applying to?
I'm applying to the MuxMC Factions wars server.

4. What is your timezone?
My timezone is PST.

5. Are you a donator?
I'm currently not a donator, but I plan on being one in the near future.

6. What is your Discord ID?
SyrianGod123#9792

7. How many hours a day can you dedicate to MuxMC on average?
On average, I can dedicate about 3-6 hours a day to MuxMC.

8. Are you multilingual (Speak more than one language)?
I speak English.

9. How long have you played MuxMC?
I have not played MuxMC, but I'm very excited for faction wars.

10. What do you think of MuxMC?
I think MuxMC is a one of a kind, innovative server. It takes the great aspects like proning (Laying down) and being able to ADS from other tactical FPS games, and implements them into a simpler game to provide fun gameplay to both a niche and a casual audience. The mechanics look as though they will change how Minecraft will normally be played, and turn it into a survival game like rust, possibly even more complex than rust, in Minecraft. I think that this server will be a huge success, and I would be greatly honored to work you guys.

11. Why do you want to be Staff on MuxMC?
I want to be staff on MuxMc because I yearn for this server. This Minecraft server is something I have been waiting for my entire existence, and I want to help it stand strong. I don't want it to fail like other small Minecraft servers, and I want to support it, and help it, even in its deepest, darkest times. This server is my dream server and I'm passionate about it. I want to be a staff member here because it's almost like my calling. I also love helping people, and this role would be perfect for that. I believe that moderators should bring justice to the lawbreakers and evildoers, and by doing this I'm in turn helping others. I love people and I love this server, and by becoming a moderator I can help/support both!

12. Why should we choose you over other applicants?
You should choose me over other applicants because of a few reasons, the first being I'm self-motivated for this server. I will do most tasks without question and I will be dedicated to this server if I'm accepted. I also work very well in teams and I can also tell when people are lying. I have caught many hackers before and I will do it again. I'm also a kind person, but I'm also very clever and smart. I can come up with ideas on how to improve the server, and I can also find out if someone is breaking the rules behind my back because I have my ways.

13. Do you have any past Staff (or similar) experience on or off MC?
I have past staff experience on MC from pokefind, I was a QA member and a mod there. Everyone thought I was super friendly and cool, and I was their favorite mod, but I was also strict when I needed to be. I also connected to certain players individually, if they reached out to me and wanted to talk.

14. Have you ever been punished, no matter how small, on MuxMC?
I have never been punished before on MuxMC.

15. What do you consider your greatest strength (Feel free to list more than one)?
I consider my greatest strength to be my carefulness. I have caught many hackers and rule breakers by talking very carefully and catching them off guard with some evidence they've spilled during their chat. My teamwork is also an important aspect of my personality and strengths because when I'm in a team I can accomplish a lot of stuff, such as completing a huge project or catching a group of hackers that have been hiding their cheats behind our back.

16. What do you consider your greatest weakness (Feel free to list more than one)?
I consider my greatest weakness to be that I'm a bit stubborn and short-tempered. I'm normally laid back, but when someone gets on my nerves I shut them down real quick. Ex. "A kid was making this annoying sound, so I told him to stop, he didn't listen, so I stood over him and said "Do not, do it, again" in a very serious tone at school. "Looking back on it, I think I overreacted and I probably should've handled the situation differently, but I'm working on it.

17. Do you have a Staff member who could potentially vouch for you? (Not required)
I sadly do not.

18. Describe yourself to us in a brief summary.
I'm a laid back, kind, smart, careful, and clever person who gets heated rather quick. I can deal with serious situations when needed, but normally I talk with the players and interact with hem to give them the best experience possible. I also learn very quickly, and I learn a lot from my mistakes.

19. Is there anything else you would like us to know?
There's nothing else I would like you to know.
Last edited: