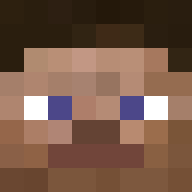 Joined

Mar 17, 2019
Messages

7
Likes

0
Points

1
1. What is your IGN? My IGN is RequiredAmount.

2. What is your age? I'm 18.

3. What is your timezone? Eastern Standard Time [EST]

4. Are you a donator? Yeah, I've donated lots of money to help the server!

5. What is your Discord ID? CaMp Reverse#0507

5. How many hours a day can you dedicate to MuxMC on average?

If you give me a position on the staff team, I can dedicated tons of hours to the server! Ranging from around 8-12 a day if you need me. And I can come online whenever you need a staff member to take over a shift, or to just assist with a situation. If I were to give a schedule of my availability, this is what it'd look like.

Schedule -
Mondays: 2:30 PM - 2:00 AM
Tuesdays: 2:30 PM - 5:30 PM > 9:00 PM - 2:00 AM
Wednesdays: 2:30 PM - 2:00 AM
Thursdays: 2:30 PM - 2:00 AM
Fridays: 2:30 PM - 5:00 AM
Saturdays: Whenever
Sundays: Whenever

6. Are you multilingual (Speak more than one language)? My dominant language is English, but I speak a little bit of Spanish, and a little French.

7. How long have you played MuxMC? I've been on MuxMC for just today since I only heard about the server a few days ago. (In the middle of the reset)

8. What do you think of MuxMC?

I think that MuxMC is an incredible server, and it takes fun to a whole new level. My favorite part of MuxMC is definitely going to have to be the EnvoyFlares. Having tons of those is the best feeling in the world. Just to be able to start an Envoy basically whenever you want, as well as the possibility of a free CrateKey.

9. Why do you want to be Staff on MuxMC?

would like to become a MuxMC staff member to repay the community owners for making and growing the community to this high of a stage. I would like to help the community make every step of the way to becoming one of the greatest Minecraft server known to Minecraft once more. Working for vast communities, such as MuxMC, has been a large wish of mine for the past couple of weeks.
I have felt the urge to moderate and help a community once more and I would like to help MuxMC. I have worked for a lot of servers inside of the Minecraft staff 'industry' before and I have listed them above. This has taught me many skills and how to moderate communities, I would like to expand my knowledge by working here. I have been a loyal fan/staff member to the MuxMC community for a number of years now and have been here before the reset. I am hoping that I could help it again. I wouldn't mind helping the players nor staff members of the MuxMC community as it is such a valuable place to me.
Being staff requires you to be responsible at all times and show respect to all players, I believe I am quite good at this and am relied on to do so! I am willing to be able to take criticism from players and this is an important trait most staff members should have. People usually have bursts of sadness/being stressed and I am usually there to comfort them, this has previously happened to me on PvPWars and was awarded for doing so.
I feel like I would be a good staff member due to my level of reponsibility of my actions and also being able to be relied on for tasks set inside or outside of the staff team. I feel that I am able to work under pressure, this is quite important if you are the only staff member that is online (Vital for completing reports quickly and easily without ending up in disagreements/arguments). I would like to provide an enjoyable experience to players playing in our community and would like to make them feel like they are welcome to come back and enjoy more time in our server! I believe the job of a staff member is always to maintain order inside of a community (and also assist), I believe I am fairly good at this as of my previous experience.

10. Why should we choose you over other applicants?

11. Do you have any past Staff (or similar) experience on or off MC?
PvPWars - Helper [2k Members on at same time] (Average)
As a staff member on PvPWars, a popular server with over two thousand members daily, I have learned a lot of skills. I have learned to type extremly fast to keep up with the fast moving chat and have also learned how to respond to multiple reports at once; when I am the only staff member online.
ObsidianPrison - Administrator [1.7k Members on at same time] (Average)
As a former Administrator of the community of ObsidianPrison, I have learned that I am the one who chooses/grows the community due to my power over the staff team. Having a position as a staff member gives you a huge responsibility as you are the one who changes the play-style of the players playing on your server.
PandaNetworks - Head-Administrator [85 Members on at same time] (Average)
Being a Head-Administrator on PandaNetworks has taught me a lot about finding areas of improvement inside of a staff team. (This is what I call holes in a staff team). Finding areas of improvident is vital for a good and sturdy staff team. For example, if a staff team is good at moderating chat, but not good at assisting players, the server would fall to pieces due to them not being able to help as they are only focusing in one area of a staff team and not multiple.
OracleMC - Founder/Owner [650 Members on at same time] (Average)
OracleMC was a project of mine, like ShadowIsle, my main intentions when making the server was to create a server for players to share knowledge and play co-operativly in a Survival/Towny server. As we grew to 100 members, we decided to create multiple gamemodes such as KitPvP & a Custom Battle Royale gamemode (With a custom Sigot Plugin, took me over 1 ½ months, painful!). I have gotten most of my knowledge of the use of hacked clients from here. I have also downloaded certain hacked clients to see what makes them run undetectably in servers.
ShadowIsle - Founder/Owner [400 Members on at same time] (Average)
This server was also made to be a test server but had grown into something much larger, I had enjoyed my time of being an owner on this server and I have had a lot of fun working with other experienced managers and co-owners.
I have also learned a lot of skills from the servers that I have been Manager/Owner/Founder on. I have learned to manage a staff team(not needed for a helper); and also patch holes and share knowledge with other staff members. Learning these skills are vital to keep up with the revolving community of Minecraft servers as it benefits and helps the community in general.

12. Have you ever been punished, no matter how small, on MuxMC?
No, I have not been punished on MuxMC, and I really don't plan on ever being punished, because I don't see myself ever breaking the rules!