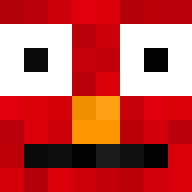 Joined

Aug 26, 2019
Messages

2
Likes

1
Points

3
So basically this staff member named SteffJonez muted me for being toxic(and it was totally deserved no issues with that) later on he unmuted me after like 2 hours or so(5 hour mute)
and said that he thinks i learned my lesson. later on i asked steff about the players are spawn standing still and standing in the same place(basically like 10 players would just stand in one spot and not move ) and i have seen this for hours that i was playing on the server so i asked steff about it, story short we started arguing about it(no insults were made by me) i was trying to have a mature conversation with him about this topic but he went on saying that i was being toxic and wasn't allowed to have argue with him(where clearly i wasn't being toxic)
couple of players reading chat backed me up saying that i had the freedom of speech and were questioning steff about what he say saying. When i told him i had the right to state my opinion without any kind of insults wasn't breaking the rules, he said that i should just keep my opinions to myself and be quite(very rude from a staff member). he threatened me that he would mute me if would like to. basically not to keep talking just watch the video you will understand everything. Provided by:Trainee(Mrmonkey).
Steff abused his powers of muting me for no reason at all and was acting like he owned the server. I really hope this gets dealt as soon as possible.
Alot of other staff members know abut this situation:Milan, Syriangod, Jon and of course Mrmonkey.
(here is the video proof so i dont have to explain exactly every single detail that has occurred, if you are not satisfied with the video evidence you can easily check logs)