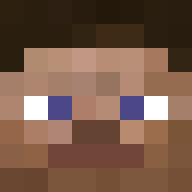 Joined

Oct 21, 2019
Messages

2
Likes

0
Points

1
."What is your IGN?" My In-Game name is Grace_Gamer1022.

2."What is your age?" I am 14 and will be 15 tommrow.

3."What server are you applying to?" I'm applying to FactionWars.

4."What is your timezone? Eastern Daylight time zone in ohio.

5. "Are you a donator?" Not at he moment but planing on it in the future.

6."What is your discord ID?" My Discord name is Grace #2267

7."How many hours a day can you dedicate to MuxMC on average? "
Weekdays- 2-9 hours
Weekends- 2-15 hours

8."Are you multilingual (Speak more than one language)?" I can speck English and a bit on German.

9."How long have you played MuxMC?" I have been playing just for a little while and i am hoping to explained my time in the future along with making the time here more enjoyable.


10."What do you think of MuxMC?" I really like The fact that you guys added guns to the game and also the fact that The factions is really organized.



11."Why do you want to be Staff on MuxMC? Well there a list, The first reason i want to be staff is because i feel like i can improve the server and i am on when most staff arnt like atm i"m online and i am the only person online so i can e on fixing things while other staff do otehr things or when no ones on at at all. I can make the server better and more enjoyable for everyone else

12." Why should we choose you over other applicants?" I feel i can bring a new personality to the staff team and help moderate and help people out around the server, I love helping others and Fixing things and solving problems and all around just making it a better place and a better mine craft server for everyone playing.

13."Do you have any past Staff (or similar) experience on or off MC? Yes i am moderator on a server that is gonna be relished at the end of this year and is currently in development and being built.

14."Have you ever been punished, no matter how small, on MuxMC?" No i have never gotten punished On MuxMC before.

15."What do you consider your greatest strength (Feel free to list more than one)?" Im ok at building and i really like helping other people thought things and figuring things out with others in the problems they may have.

16."What do you consider your greatest weakness (Feel free to list more than one)? I'm not the best at talking sometimes, sometimes i get really nervous and don't talk to people but that's something i need to work on.

17."Do you have a Staff member who could potentially vouch for you? (Not required)" I only know one staff which is Tthianispro but idk if he would vouch for me we have only talked once.

18."Describe yourself to us in a brief summary." im 14, I skate bored, play basketball and more, I also like to edit videos and work on builds on my free time. I like helping others, I also run track, and i love playing minecraft, I also like arts and playing interments.

19."Is there anything else you would like us to know?"

I have basketball season coming up, but yea.

If you would like anymore detail you may message me on discord, im free anytime.